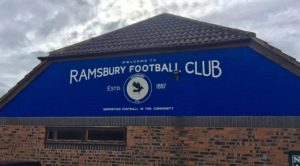 Team: Geoff, Leigh, Chris (C), Will, Adam, Max, Charlie, Skips, Macca, Zac, Ali. Subs: Simon, Ash, Jon
On a near perfect day for football saw Ramsbury FC take on top Premiership side Blunsdon FC at home for a place in the play-offs.
Blunsdon dominated the early proceedings with their anticipated aggressive attacking style of play and quick counters. A rare slip by Will deputising at centre half instead of his usual CDM position allowed Blunsdon to capitalise and go 1-0 in the first 10 minutes. A second goal for Blunsdon came not long after as their striker got a glancing header ahead of Geoff from a set piece to make it 2-0 and see Blunsdon take control of the game.
But Ramsbury responded with their usual never say die attitude and the midfield of Charlie, Skips and Macca dominated and got the ball to Zac who turned the Blunsdon defence inside out and was only denied a certain goal by a top class save by the opposition keeper. Ramsbury kept at it and a superb ball by Zac on the right saw Ali clip a perfect chip past the keeper to make it 2-1. Ramsbury back in the match as the first half ended 2-1.
Blunsdon were clearly rattled and the match became a little ragged with a number of yellow cards for late challenges. Ramsbury kept the pressure up and a perfect ball over the opposition defence by Max who was terrorising the Blunsdon defence saw Ali run through and lob the keeper to make it 2-2. Game on.
The equalizing goal sparked Blunsdon into life and after a couple of substitutions they used the width of the pitch much better and with clever overlaps scored two quick goals to make it 4-2 and re-take control. Ramsbury adjusted with great leadership from Chris at the back and responded again. More great play by Leigh and Adam as wing backs saw the ball camped in Blunsdon's half and a clear penalty saw Ali grab his hat trick as Ramsbury got back into the game at 4-3. It was end to end stuff with both teams going close and tempers fraying and the ref having to intervene more often. With both sides rattled it was Blunsdon who nicked the next  goal to make it 5-3 and regain a two-goal advantage.
Unfortunately, Charlie received his second yellow card and Ramsbury went down to 10 men. With one less player Ramsbury upped the tempo, were disciplined and arguably played their best football with the opposition looking ragged. A brilliant free kick by Zac was spilled by the opposition keeper and Leigh charged in to smash home the rebound to make it 5-4 with 10 minutes to go.
As Alex Ferguson used to say " squeaky bum time' for the opposition as 10 man Ramsbury pushed for an equalizer and if honest looked much the better team as Blunsdon defended in depth!
Simon (Barty) making a cameo appearance came on for Skips as the game became much more stretched and open and unfortunately the extra man made the difference as Blunsdon scored at the death to make it 6-4 and shortly after the ref blew for full time.
An epic game by both teams and Ramsbury FC without doubt held their own against the best in the Division above us and at times were without doubt the better team.
No man of the match or shirt of shame as it was a proper team performance and well done for Ali for an excellent hat trick!
See you all at training on Tuesday!!!!
Jon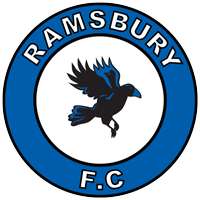 Senior Team
Practice Times:
Match Days:
Sean Eviil - Manager
Senior Team Manager
Contact: 07815 371371
Email: Click here
Chris Roberts
Club Vice-Chair & Welfare Officer
Contact: 07825941407
Email: Click Here