The Under 12s are off to a flying start this season in their first competitive year of football and currently lead Division 2 with 2 wins out of 2.
Strategy with Stratton
Last week against a strong Stratton side, we were undoubtedly flattered by the final score of 2-1, with Cai playing superbly in goal, and our strikers just being a little more clinical as we rode our luck.
Playing with Purpose against Purton
Today, we were not flattered by the final score and won by a comfortable 6-3 scoreline.
For the first 40 minutes, I could not fault any of the Ramsbury players – we passed the ball sensibly and fast, we tackled strongly and were first to loose balls, we supported the ball carriers with willing runners and played some fantastic football, racing into a 6-0 lead. The last 20 minutes were not quite so pretty as we rotated things around, players lost their positions and failed to track back as we would expect, but overall today was a day to take the positives.
Our first goal was a thing of beauty. It was rolled out from our goalie, Cai to Ryan – he played it quickly and early to Ethan on the left touchline. Ethan moved forward and exchanged passes with Lucas as he broke into their half. He then unleashed a beautiful pass which Zach flicked on past the defender and Reggie was in to lob the ball first time over the keeper. A truly excellent team goal. Shortly after, Rafa burst forward down the right with some great pace and got himself all the way to the byline. In previous weeks, he may have had a shot from a tight angle, but this time, he just calmly pulled the ball back across the goal and Ethan was presented with a simple tap in.
After these 2 goals, you could see our confidence grow and we surged forward again and again in waves. Matthew made some excellent runs from left-back to support the attackers, Reggie pestered their defence, Ethan worked tirelessly and showed some lovely ball skills until eventually, their defence cracked again, and Ollie picked up a loose ball in the box and smashed it home. At half time, we were 3-0 up and I could not fault them – every player had worked hard and played for the team.
The start of the 2nd half was in a similar vein. Zach swung over another probing corner and their defender under pressure from Owen deflected it before Owen followed up to tap it home. Owen continued to make some excellent runs down the right-wing, creating further chances before Ollie had his few minutes of brilliance. Twice he picked the ball up 25 yards from goal, looked up and sent in inch-perfect shots into the top corner, leaving the poor keeper helpless. Suddenly it was 6-0, Oli had a hattrick and the game was over.
Maybe it was the comfortable scoreline, maybe it was the rotation of the coach or maybe just a lack of concentration, but from that point, we slipped from our high standards. Midfielders stopped tracking back as they searched for more goals leaving our defence exposed, players roamed the field leaving their position, and defenders dived in to tackles allowing strikers to sprint past. Purton quickly battled back with 3 goals in 10 minutes giving Max no chance in goal, but we soon regained our balance and saw out the rest of the game comfortably.
A really well played game by both sides, with Purton never giving up even when they fell behind.
Forward to Fairford
Onwards we go to play at Fairford next week and bid to keep our 100% record and stay top of Division 2.
The Ramsbury FC Registration Form has been updated for the 2020-2021 Season. It has the correct subscriptions for all age groups and concessions for those signed on last season who are re-joining for this season; early payment before 30 Sep 20 and for the U6 age group and those who are training only.
Ramsbury FC takes pride in providing a grassroots community that is both affordable with most likely the lowest subscription costs in the League whilst providing football on safe, fun and inclusive environment.
Please note that all players joining or playing for Ramsbury Football Club are required to have completed the attached Club registration form, handed to respective team coaches, with subscriptions paid as requested. 
I look forward to you all joining our fantastic Football Club.
Jon Symon
Ramsbury FC Chair
Ramsbury signing on form Season 2020 – 2021
Under 12 Team
Practice Times:
Match Days:
Manager: James Collister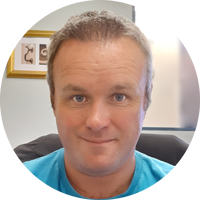 James Collister
Contact: 07818 543 304
Email: click here
Our Under 12 team have been really successful over the past couple of seasons, learning about the game and improving in leaps and bounds, winning 75% of our games last year.
Most of the lovely group of boys have played together since they were Under 6, and this has created a superb team spirit which they rely on during matches to give them an edge. This season they will be playing in a competitive league for the first time in Division 2 of the North Wilts Youth League.
We always welcome new players to our team, so please contact James if your child is interested.
Coach: Sonny Bathe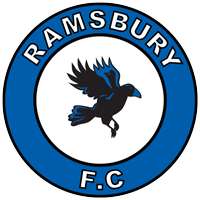 Sonny Bathe
Contact: TBA
Email: click here