This U14 Division 2 clash kicked off under a brilliant sunny sky which mirrored the confident disposition of the U14 team fresh from their away win at Chippenham last week. This week's visitors, AFC Newbury Whites were also going to be formidable opponents and Ramsbury knew that they would have to start strongly.
The first goal (pictured) went to Ramsbury and helped steady the ship and let the team settle into their well drilled passing routines. Ramsbury became more and more assured on the ball as the first half progressed and another goal soon followed the first one to make it 2-0.
Newbury did have their chances and the Ramsbury defence had to be on their guard throughout to ensure that the score stayed in Ramsbury's favour. However, apart from a late consolation goal towards the end of the second half the result never seemed to be in doubt for a strong Ramsbury U14s side who are enjoying playing with a flowing style that, if it continues, other teams will find hard to break down. The game ended 4-1 to Ramsbury and they look forward to the visit of Bradford Town in the cup next week.
Jason Haythornwaite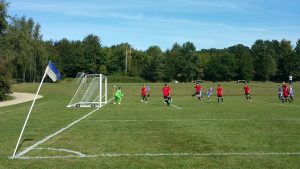 Under 14 Team
Practice Times:
Match Days:
Richard Englefield
Richard Englefield
Contact: 07702 488864
Email: Click here
Oliver Bond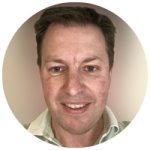 Oliver Bond
Contact: 07502 206 184
Email: Click here
Mark Savoury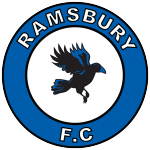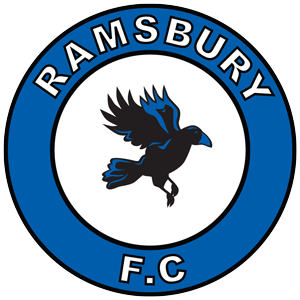 Mark Savoury
Contact: 
Email: