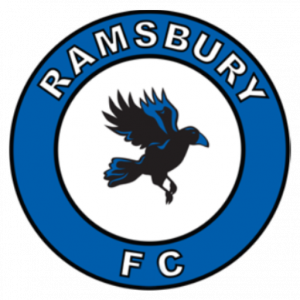 Ramsbury FC Awards Night – Saturday 7th May 2022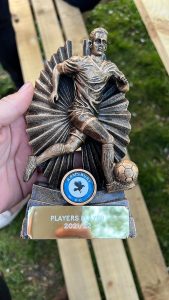 After a frustrating season where Ramsbury FC struggled with putting out a consistent team each week and, as such, finished mid table and with a Cup quarter final place, the end of season awards saw a great turn out at the Crown & Anchor Pub in Ramsbury. The Crown & Anchor Pub have been long time supporters of Ramsbury FC and kindly allowed the team to use the small stage at the rear of the pub where the awards were held in glorious sunshine.
Team Manager Sean Eviil was his own inimitable self as the compare and was joined by the Ramsbury FC Club Chair Andy Knowles to help present the awards…and after a few jokes and spoof awards the following accolades were handed out:
Players Player: This was a close one, but deservedly went to Adam Elmer as the Players Player for the 21/22 season.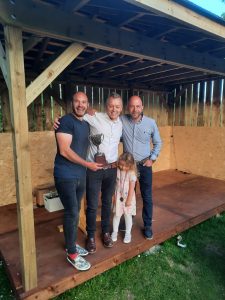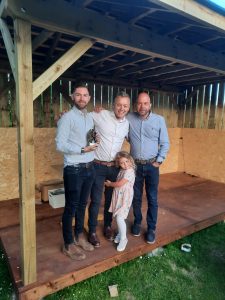 Managers Player: Having scored the most goals this season and (alledgedly) being somehow related to the gaffer, the Managers Player went to Rob Pocock.
Most Improved Player: Although he could not make the awards night, most improved player award went to Ash T for both his outfield and goalkeeping play. And his award was relayed to him via video….very Hollywood!
Leigh Harris, who created the brilliant Ramsbury FC Fantasy Football League, and had an excellent season himself, handed the inaugural FF winners prize to Adam Elmer and Elmos XI with 617 point; and who was followed by Leigh Harris and Out on Bale with 526 points and Jon Symon and Dias Another Day with 519. Great fun and another win for Adam on the night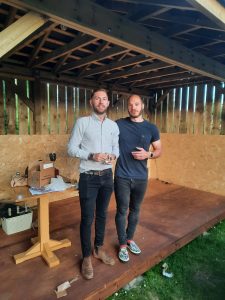 A huge thank you must go to Sean Eviil who has been ever present all season as Player / Manager and surely at 59 will now hang up his boots for good as the National Football Museum want them back!! He has been awesome for some time now and along with Club Captain Chris Roberts has been at the heart of Ramsbury FC and all that they do. A huge thank you to the Crown & Anchor Pub and also to Ergo FM as the Club main sponsor.
Hopefully this excellent end of season awards will see a resurgence of Ramsbury FC and a stronger squad for next season. Well done to all involved and have a great rest over the Summer.
Club Sec