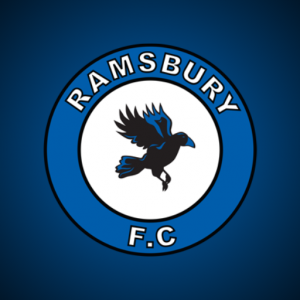 Ramsbury FC U17s defeat Devizes Town FC U17s 5-3 in a feisty pre-season match at the Recreation Ground.
Team: Tom (GK), Josh, Jai (C), Owen, Kieran, Liam, Reece, George, Noah, Euan, Ben P. Subs: Fred, Ben W, Seb, Byron
With a decent crowd and great playing conditions and weather, Ramsbury took on Devizes Town FC U17s at the Recreation Ground. The first half was a feisty affair with both teams committed to the tackle and pressing well. Devizes were a bit more disciplined and this paid off as they pounced on some loose play to nick in and score to make it 1-0.
This sparked Ramsbury into life and a great cross by Liam saw Noah score a fine header to make it 1-1. Devizes kept their pressing game and went very close with a long range effort that Tom saved onto the bar and minutes later saw a speculative shot nick the post. It was end to end as both teams pushed to gain the advantage.
Although both teams were a bit rusty, Ramsbury midfield was working well with great interplay between Kieran, Reece and Liam who constantly provided Noah, George, Ben P and Fred with excellent service and had Devizes on the back foot.
Seb, Byron, Ben W and Fred came on as the subs were eased into the game and Ben W and Byron made an instant impact and increased the tempo of the game. Fred used his pace to good effect and took no time to score a neat goal to make it 2-1 and see Ramsbury go in at half time a goal up.
The only down side was some poor discipline by both teams in the first half and with a league referee there would have undoubtedly been a couple of bookings or sin bins! Not great to see.
The second half, thankfully, was better with both teams settling and playing better passing football. Devizes kept their pressing game up, but Jai at the centre of the back three with Josh and Seb, on for Owen, dealt with numerous attacks and Ramsbury looked dangerous on the break with Noah and George and Ben P.
However, a bundled in corner by an unknown body part by Josh and goal direct form a corner by Liam saw Ramsbury go 4-1 up in an excellent 10 minutes of sustained pressure and quality football. This sparked Devizes into action and they upped their game and scored with a great counter attack shortly after to make it 4-2. They also went close twice later as Ramsbury looked a bit ragged and had the cross bar to thank after another long range effort went close.
Devizes pressed again and a neat ball over the top resulted in a late tackle by Jai and then again by Liam that saw Devizes awarded a clear penalty. Tom produced not one but two worldy saves to prevent the penalty being converted and keep the score at 4-2 and a two goal cushion for Ramsbury.
Ramsbury's counter attack was still dangerous and a superb through ball by Liam saw Fred nearly score but only for a last ditch tackle by Devizes to keep the score at 4-2. But minutes later a superb pass by George saw Fred smash in a superb shot in off the cross bar to make it 5-2 and effectively seal the game. All credit to Devizes as they did not stop and kept going; and some great interlinking play by their forwards minutes later saw them grab a late deserved consolation goal to make it 5-3. The game ended shortly after with a hard fought win by Ramsbury and both teams exhausted after 90 minutes of end to end entertaining football!
Player of the Match was Kieran for his all round play and Moment of the Match was Tom's penalty save!
Next up is another HOME pre-season match v Abbeymeads FC U17s on Thursday 2nd September. 6pm for a 6.30pm kick off
Jon