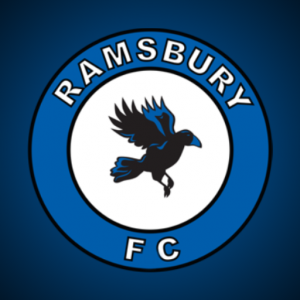 Ramsbury FC senior team continued their good form with a hard fought 2-1 win against a stubborn Moredon FC side who they had beaten 3-1 the weekend before in the away fixture.
It was 0-0 at half time after a scrappy 45 minutes where neither side could seize the advantage, but Ramsbury FC playing the better football and having the better chances.
The second half was dominated by Ramsbury FC as they upped the intensity and improved their passing. However, Rob Pocock was guilty of missing at least 3 superb chances to take the lead as Ramsbury FC struggled to find the net. Sam Ferguson and Shaun Morgan also had great scoring opportunities, but Moredon FC dug in and somehow managed to not concede.
After 20 minutes in the second half Mason Pollock came on for Sam Ferguson up front and made an instant impact as a superb through ball by Dan Skipworth saw a race for the ball with the Moredon keeper which Mason won and slotted in a great shot low shot into the net to make it 1-0. Ramsbury FC continued to batter the Moredon defence and Arran Aujila on for Shaun Morgan latched onto a superb Rob Pocock cross to calmly volley into the net and make it 2-0.
At 2-0 Ramsbury had the game won, but Moredon, who had been dangerous on the break, upped their game and pressed Ramsbury really well and had them on the back foot. This led to a headed goal from a well taken corned to make it 2-1 with 10 mins to go…a very long 10 minutes!
Jo Long came on for Mike Garratt at left back as fresh legs and to bolster the defence. The defence stood firm as Moredon battled hard for the equaliser, but could not get through some solid defending. Captain Chris Roberts and James Underwood at the centre of defence were kept busy and Chris took a tactical yellow card for the team as he committed a foul to prevent another dangerous Mordeon attack and keep it at 2-1.
In the end Ramsbury saw the game out and earned themselves a well-deserved 2-1 home win with James Underwood earning man of the match. Rob Pocock was awarded the shirt of shame as his 3 misses would have put the game out of sight early on! Overall, A really good team result and 3 well earned points courtesy of the two super subs!
Jon